Welcome to Visser Farms. We are a premiere seed potato producer located in the heartland of Alberta, Canada. We continue to provide our products to local and foreign markets, and strive to always deliver the highest quality product to our happy customers.
Clean Seed with Loads of Performance
Visser Farms had it's humble beginning in the early 1960's. Originally owned and operated by Paul's father, Jim and his brother Bill, growing table potatoes which they sold at farmer's markets.
In 1984 the farm was renamed Visser Farms (1984) Ltd. and became strictly a seed potato farm shipping to the United States. Throughout the 1980's and 90's Visser Farms purchased more land and constructed their state of the art storage facilities.
Paul Visser, a third generation potato grower, with his wife Tricia purchased Visser Farms in 1999, expanding their market to include Mexico and Thailand. Paul incorporates the latest developments in field management and potato fertility to ensure that Visser Farms provides quality products and service to their customers.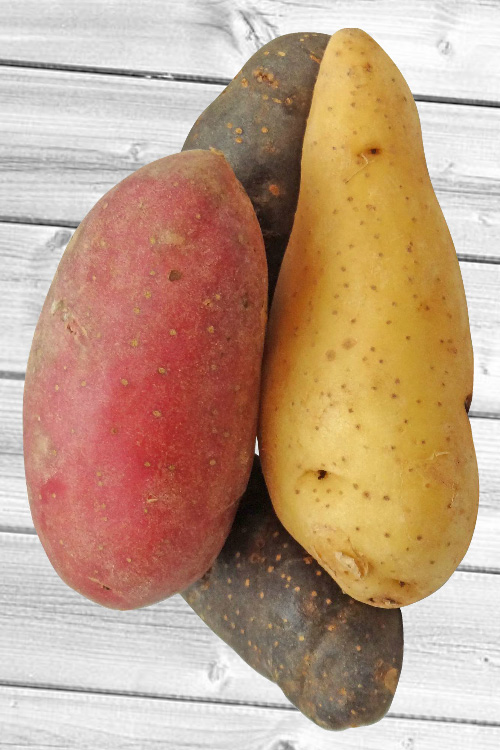 Clean seed begins from laboratory pure mini tubers. To ensure a quality product, Visser Farms grows its own mini tubers on site in greenhouses.
Atlantic has good yields, is uniform in size and shape, which is oval to round with light, scaly, buff skin and white flesh. The Atlantic potato is early to mid season crop originally from the USA. Used largely for potato chips and crisps. This potato is suitable for baking, boiling, chipping, roasting, mashing and processing.
NorDonna has very attractive dark red skin, oval to round shape, white flesh and good flavor. NorDonna originally from North Dakota produces a medium-high yield. Plants are medium-large with a spreading growth habit and medium-sized, moderately pubescent leaves having a semi-open silhouette. Nordonna potatoes are suitable for baking, boiling, roasting or salads.
The Banana potato gets its name from its long shape and yellow skin. A popular new variety "fingerling" type potato. This potato produces a high tuber set of 15 to 20 small tubers per plant. Very good for boiling, baking, frying and excellent in potato salad.
Norland is widely adapted, early maturing and has a determinate type of growth. Plants are medium large and spreading with stems that are medium-thick and prominently angled. Red Norland potatoes are oblong, smooth, slightly flattened, medium red with shallow eyes and pale cream flesh. Excellent for boiling, frying and fair for baking.
Russet Norkotah is an early to medium maturity potato grown primarily for the table market. The Norkotah potato are long to oblong, smooth, russet and have shallow, bright golden eyes. Tuber flesh is white, dormancy is medium and sprouts are white with some purple pigment at the tip. The variety is not well suited for processing. It is adaptable to many growing areas.
Known as Idaho Russet or Netted Gem. The Russet Burbank potato is oval to long shape, russet skin with pale yellow to white flesh, floury and full of flavor, turning a bright color when cooked. Originally from the USA and is one of the most widespread potato grown in Canada. Very popular in America for some time and most recently found in McDonalds fries. This potato is suitable for baking, chipping, mashing, roasting and processing.
Russian Blue potatoes are uniform, oblong to oval shape with deep purple skin and netted texture. Flesh is purple streaked with white and its defining characteristic, a white ring beneath the skin. Has a vigorous growth habit and has a rich, earthy to nutty taste. A top rated baking potato and is excellent for steaming, mashing or microwaving. Very high in antioxidants, especially the skin. Keeps its color when cooked.
Learn About Our Storage and Production
Visser Farms prides itself on maintaining the highest standards in production, storage and field practices.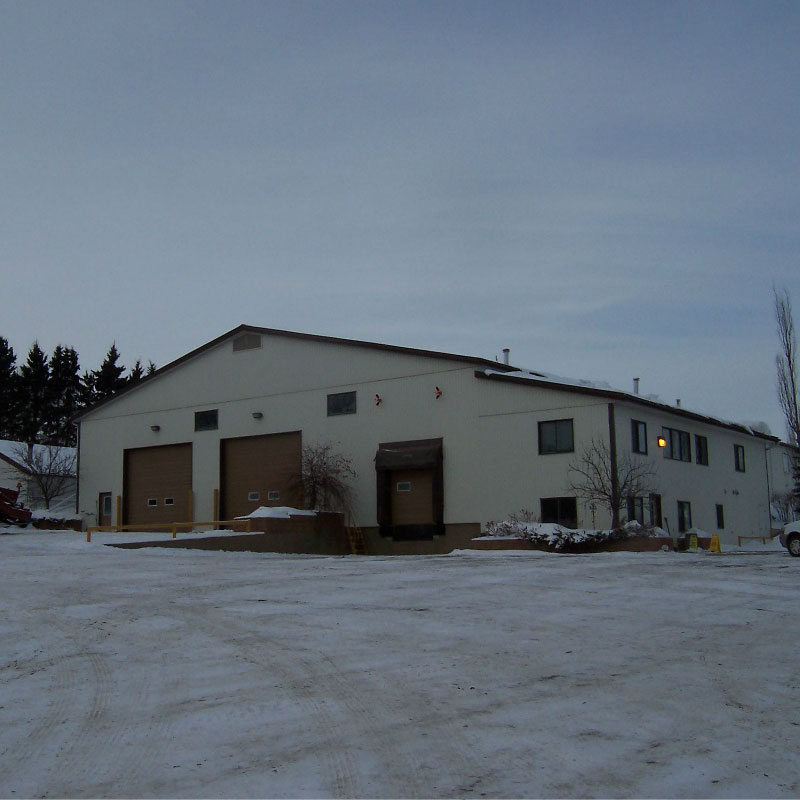 Visser Farms state of the art storage facility controls temperature, ventilation and humidity that lessen shrinkage on our crops. We are able to store 7,000 tons of potatoes under optimum conditions.
The entire facility is lined with cedar that also helps to absorb excess moisture. The higher generation potatoes are all stored in individual wooden boxes. These storage boxes allow for maximum airflow and ensure varieties will not be mixed. Loading the potatoes indoors in our large loading area, which allows flexibility during the shipping months, eliminates weather stress.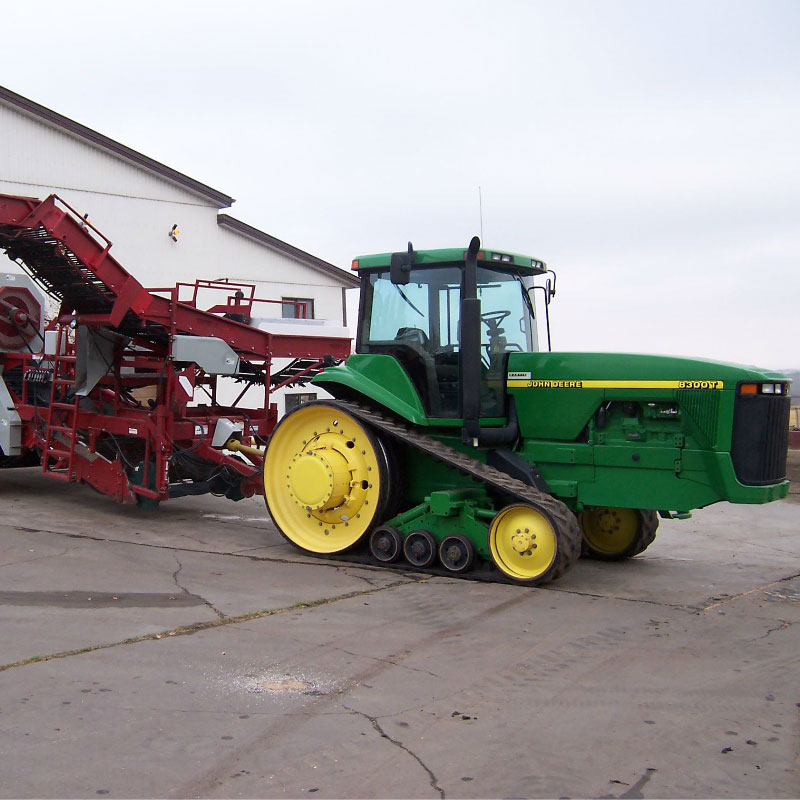 Visser Farms uses the latest developments and technology in field management and potato fertility. Paul Visser has traveled and worked on potato farms around the world learning and incorporating new and innovative ideas.
Soil samples are done every all and decisions are made concerning what levels of fertilizer will produce the best quality and vigorous crop. Herbicides, pesticides and fungicides are also incorporated into the growing program to ensure best results.
Visser Farms eliminates any possibility of bruising by using specially designed equipment that reduces stress and damage that can occur from handling.
MON – SAT
8:00am – 5:00pm
Find Us
2506 195 Ave NE, Edmonton, AB T5Y 6M4
Give Us a Ring
Do you want that personal touch? Give us a call!
Phone:

780-472-6127
Toll Free:
1-866-9VISSER
Fax:
780-472-6032
Drop Us a Line
Don't be shy. Let us know if you have any questions!